Een telefoontje vanuit Nederland of we een betrouwbare Freiberger staan hebben. Ja natuurlijk, ruime keuze en ALLEMAAL stuk voor stuk betrouwbaar.
Of ze eens mochten langskomen nu vrijdag? Ja hoor we zijn thuis, kom gerust langs.
Een gezinnetje vanuit regio Maastricht kwam hier toe op zoek naar een passend paard voor de papa.
Ze waren naar ons verwezen door de eigenaar van JUNIOR, Syl.
De keuze viel meteen op Hercule.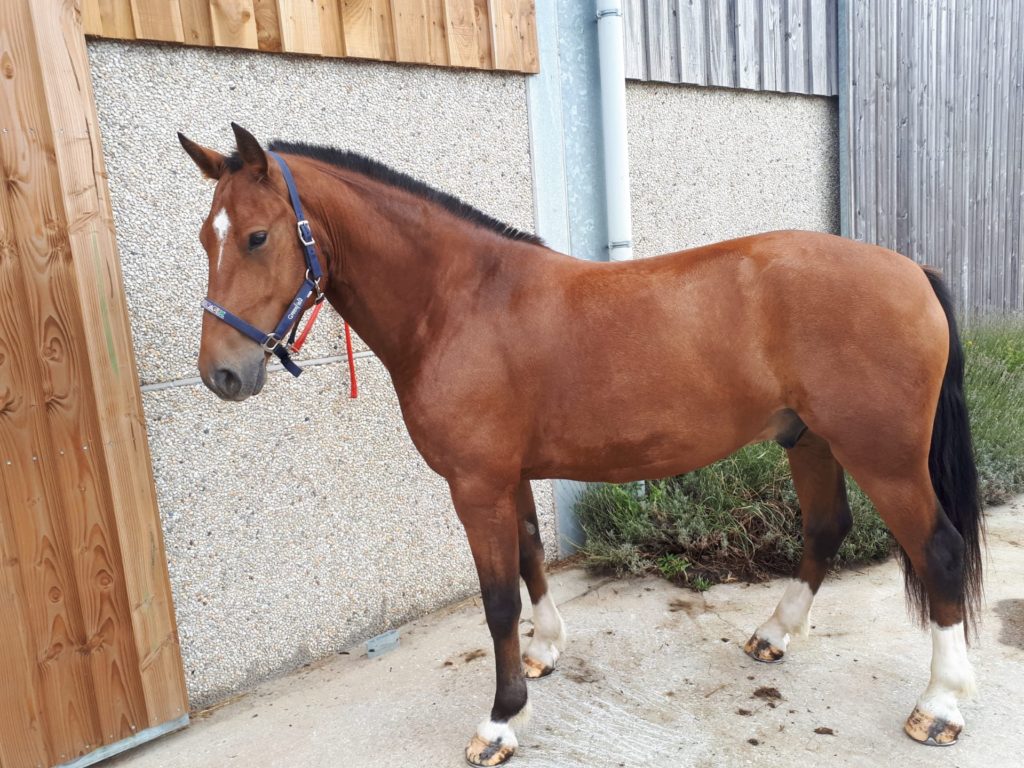 'Kan hij zondag opgehaald worden door ons, dus overmorgen?', vroeg Johan?
En zo geschiedde..
We wensen Hercule en Johan ( en Joany :)) een hele leuke tijd samen.
Geniet van de gezamelijke tochten met SYL en JUNIOR.
Veel plezier en dank voor jullie vertrouwen!